Follow this step-by-step process for guidance on how to replace windows, from beginning to end.
We get it, shopping for replacement windows isn't something you do every day. So, if this is your first time or you'd just like some extra guidance along the way, you've come to the right place. From the initial browsing phase all the way past installation, this guide helps you understand the full window replacement process so you can make a decision you'll feel great about. Let's dive in.
1. Get Inspired and Set a Budget
Inspiration is everywhere. When gathering ideas for your replacement windows, visit Pinterest for photos that can help inspire your space. Exploring interior design and architectural accounts and hashtags on Instagram can yield abundant design inspiration as well. Find window inspiration by color, style, room and shape, and take a look at local projects to see how other homeowners in your area are updating their windows. All of these photos will allow you to create a collection of images that you can reference as you start shopping for your new windows.
To set a budget, it's important to understand the features and options available and determine what is important to you. Window replacement projects are an investment that can have benefits, like enhanced energy efficiency and increased home value. Window materials, along with the size and number of windows you are installing, will all impact the cost of your project. You may decide to install a few windows at a time or inquire with your window representative about any special financing offers or seasonal promotions that might be available.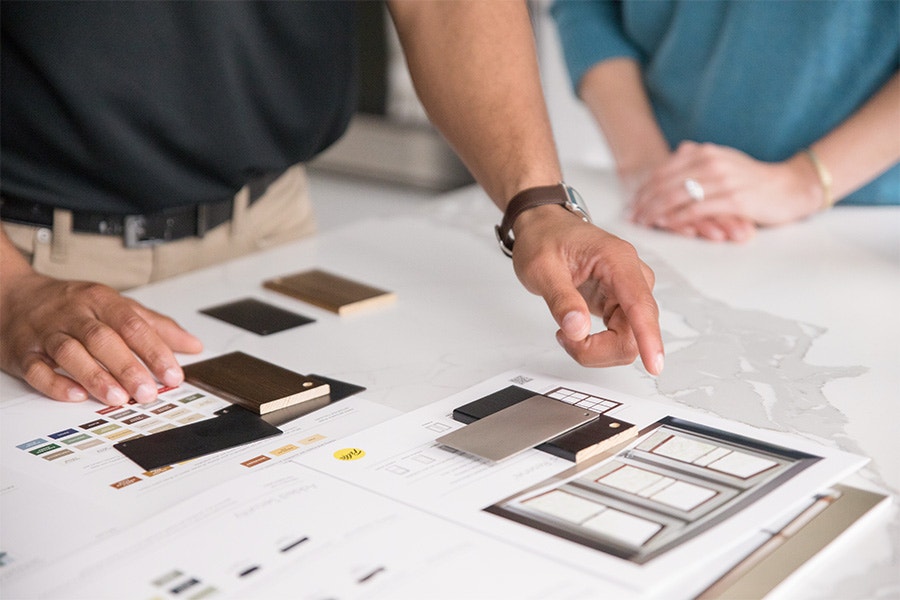 2. Select and Purchase Your New Windows
Replacement windows are available in three different materials, each with their own unique benefits. Wood windows are naturally good at insulating and are made of the most customizable material. If you live somewhere that experiences extreme temperatures, fiberglass windows are durable and weather resistant. Vinyl windows are a great option for nearly any home. Vinyl windows are low maintenance and budget friendly.
Selecting different types of windows can really allow the character of your home to shine. For instance, single-hung, double-hung, and bay and bow windows lend themselves to a traditional aesthetic. For a more modern style, select sliding or casement windows. Awning and picture windows offer a versatile look found in both traditional and modern homes. If you're not quite sure where to start, a local Window Replacement expert can help you find the type of window that will best suit the needs of your lifestyle and your home.
Don't forget the small details either! Make your windows your own by upgrading hardware or selecting a unique finish or color. If you desire additional customizations, there are many features and options available that can help enhance your home.
3. Install the Replacement Windows
Once you've selected and ordered your replacement windows, it's time to consider your installation methods and options. There are two methods for installing replacement windows: pocket installation and full-frame installation. The complexity of your window renovation project will determine which method is right for you.
Replacing an old casement window with an updated casement window? Pocket installation is the easiest route. This type of installation is used when you are replacing the same type or size of the window and leaving the existing frame in place. If you plan on installing new windows after removing the existing frame and sashes, you'll need to look into full-frame replacement. This type of installation is more time and labor-intensive as it requires more work on the inside and outside of your home.
It's up to you to decide who does the actual installation. Remember that proper installation is crucial to window performance. Even the most energy-efficient windows are only as good as their installation. You can work directly with a Home Window Certified Contractor who is well-versed in all things Home Window or look into hiring an independent contractor locally. Your nearby home improvement store often partners with subcontractors for window installations as well. If you're handy, you also have the option to do it yourself — just be sure you research all the steps so you can complete the project correctly.
4. Review Warranty and Maintenance
Once your window replacement project is complete, stop and appreciate the new energy efficiency, sound performance and comfortable living they bring. It's important for you to know the ins and outs of your window including warranty information and how to care for the window. Learn the best way to clean and maintain your windows so that you can keep them looking great for years to come.
Investing in new windows can go a long way in revitalizing your home. Not only can they increase your property value and energy efficiency, but the right replacement windows can help transform the aesthetic of your home into what you've always dreamed it could be.